BACH BUILDERS MOUNTAIN BIKE TEAM 2010
Boulder Colorado's Premier Mountain Bike Endurance Race Team



SPONSORSHIP REQUEST

Thank you for considering sponsorship for the Bach Builders team for the 2009 season.

Enclosed is our team proposal. Please feel free to contact me with any questions that you may have.

We appreciate your time in consideration and review for potential sponsorship in 2009.

Team members to date 21 for the 2009 season!

Sincerely:
Francis Bach –Team Manager
David Bach-Team Co Team manager
All of our contributing 2010 team members

Francis Bach Contact information
E-mail-

fbach@uswest.net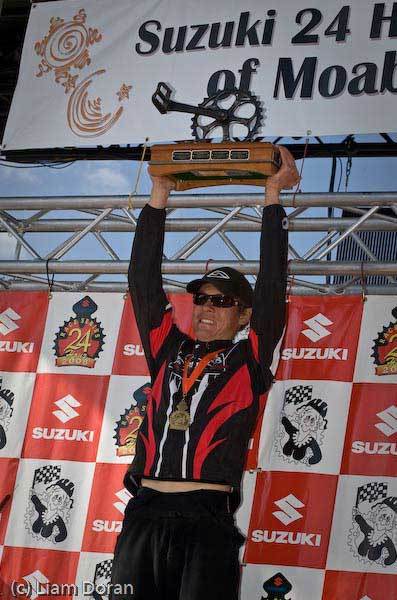 Josh Tostado 2010 24 hour solo Champion

A few of our members in action and proudly representing Bach Builders




| | | | |
| --- | --- | --- | --- |
| | | | |
| Francis Bach | Brian Hannon | David Bach | Dax Massey & Dean Miler |
MISSION STATEMENT
Our team mission is to have fun, ride hard, and put others before you. Simply put, we all posses a strong commitment to supporting our fellow teammates, racers, and sponsors through community involvement, positive attitude, and being active members of the Boulder business community. Our focus is not only on results, but also lies in the hard work and dedication of each of our members, both on and off the trail.

TEAM OBJECTIVE
Our team objective is to provide a positive example for our fellow cyclists, promote our sponsors and their business's, and encourage others to participate in cycling and racing. We are actively seeking out fellow competitors that also embody our commitments and values.

SPONSORSHIP
In representation of Bach Builders we propose the following for your review:
We seek to promote your brand in the following ways:

Event directors may include your product in a raffle and/or awards

Logo placement on team uniforms

Product information distribution by team members at all events

Establishing a team presence at events with pop up tents, including all sponsor logos and brochures

Larger events could include some of your staff to provide on site support for your brand, and interact with spectators for product inquiries

Event pictures to insure that you are being well represented

Direct link to our web site network of friends and contributing sponsors

Event schedules and update of results

Team members can be made an integral part of your company's marketing strategy by promoting your product and services

Product Sponsor
Option
By providing discounted and/or products we assure your contributions will be worth the investment. We seek to distribute your product not only through team members but at all participating events.

Funding Sponsor
Option
Funding plays an integral role in the success of our team your sponsorship dollars will be used in the following ways:
Funding through sponsorship will allow us to travel to and participate in a large number of events across the nation, increasing your exposure outside the Boulder community.
Funding is also used for uniform ordering. All team members are required to wear team uniforms whenever they train and race.
All team members will also be required to participate in some type of community involvement; such as, race support, trail maintained, or skills clinics, while wearing their team uniforms. Further exemplifying the teams and personal commitment to being a positive ambassador within the Boulder cycling community.
Funding sponsor distribution levels
Option


Please contact
Francis Bach
directly about sponsor distribution levels
Title sponsor, Bach builders

Co title sponsor: logo placement on back or front of the jersey and rear panel of shorts, annual commitment.

Associate co title sponsor: back of j

ersey, front of shorts, front of jersey upper chest left or right side.

Associate sponsor: rear pocket placement of logo.
All levels of sponsorship will include your company's logo and appropriate placement, based on your financial commitment.

We appreciate your time in consideration and review for potential sponsorship in 2009.

Sincerely,
Francis Bach & David Bach


Bach Builders